- Milan Fair 2012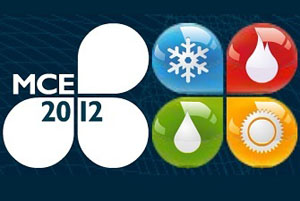 Between 27-30 March 2013 we promoted Kanex and our products at the fair held in Milan. Mostra Convegno Expocomfort is an international fair of internal and industrial systems from the heating, renewable energy, air-conditioning, cooling, water and sanitary system sectors as well as the water treatment sector. The fair was divided into four main thematic departments: Heat (heating, components, tools), Energy (solar energy, biofuels, insulation), Cooling (air-conditioning, ventilation, industrial and commercial cooling), Water (sanitary technology, water treatment).
The exhibition was targeted at manufacturers, distributors, fitters, engineers, designers, architects, interior decorators, wholesalers and retailers, construction companies and other entrepreneurs operating their business in the relevant industry.
We hereby wish to thank you all for your time as well as recognition of our products and the KANEX policy shown during the event. At the same time, we would like to invite you for fruitful cooperation in the scope of the solutions we offer. Our entire team will make every effort to ensure that the arrangements made during the fair meetings will be successfully implemented.